Málaga, a charming city located on Spain's Costa del Sol, is a treasure trove of fascinating historical sites, enchanting beaches, and exquisite art collections. This article will guide you through the most interesting places to see in Málaga, ensuring your visit is packed with memorable experiences.
Step Back in Time at the Alcazaba de Málaga
The Alcazaba de Málaga, a Moorish fortress dating back to the 11th century, is one of the city's main attractions. This enchanting castle, located on a hill overlooking the city, offers a fascinating glimpse into Málaga's Roman and Moorish past. The entrance to the Alcazaba is through a series of extensive gardens, which are as beautiful as they are historic.
Explore the Roman Theater
Just below the Alcazaba, you'll find the Roman Theater, another testament to Málaga's rich history. This ancient theater, which dates back to the 1st century BC, is one of the oldest and best-preserved in Spain. It's a remarkable sight that satisfies the curiosity of history buffs and casual tourists alike.
Visit the Catedral de Málaga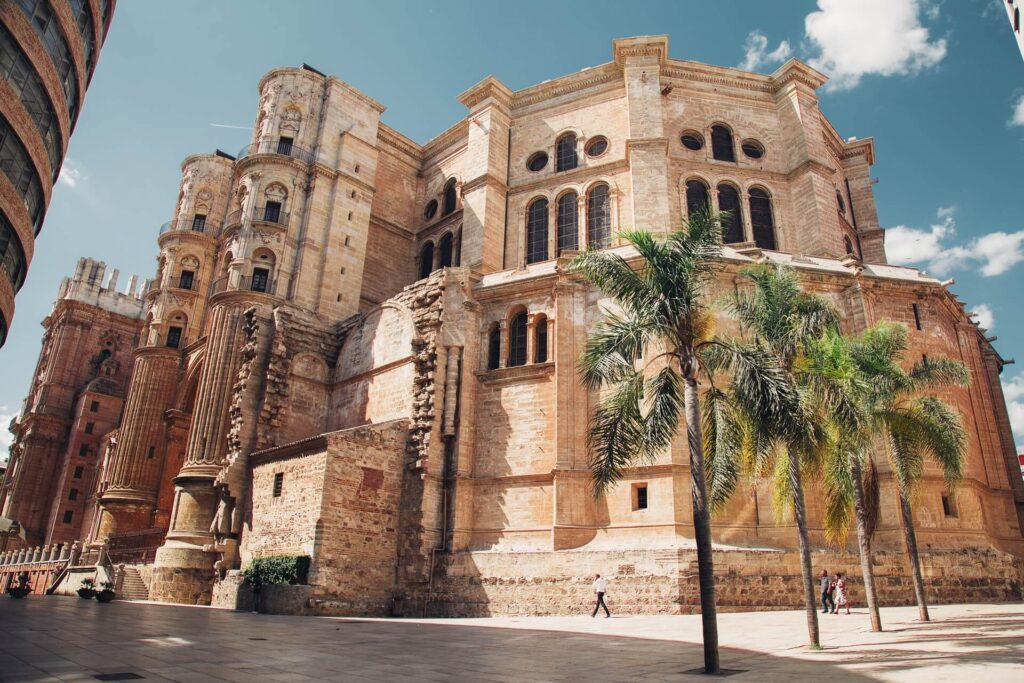 The Catedral de Málaga, also known as La Manquita, is a dazzling example of Renaissance architecture. Its grandeur and intricate details make it a must-visit. Although the cathedral remains unfinished, with one of its towers still incomplete, it's a glorious sight that celebrates Málaga's architectural heritage.
Discover Picasso's Málaga
Málaga is the birthplace of the world-renowned artist, Pablo Picasso. The Museo Picasso Málaga, located in the city centre, houses an extensive collection of Picasso's works. It's a fantastic place to delve into the artist's life and work. The museum is located in the Buenavista Palace, a splendid building that's a work of art in itself.
Relax at Playa de la Malagueta
No visit to Málaga would be complete without spending some time at the beach. Playa de la Malagueta, the city's main beach, is a fabulous place to soak up the sun and enjoy the Mediterranean Sea. The beach is easily accessible from the city centre and is surrounded by a variety of restaurants and bars where you can sample local cuisine.
Wander Through the Old Town
Málaga's Old Town is a charming area packed with narrow streets, traditional shops, and tapas bars. It's a great place to get lost and experience the local culture. The Old Town is also home to many of Málaga's landmarks, including the Picasso Museum and the Carmen Thyssen Museum.
Visit the Museo del Vidrio y Cristal de Málaga
The Glass and Crystal Museum is a unique attraction in Málaga. It houses a private collection of over 3,000 pieces of glass and crystal from different periods and cultures. The museum is located in a beautifully restored 18th-century mansion, adding to the overall experience.
Experience the Malaga Feria
If you're visiting Málaga in August, don't miss the Málaga Feria, a week-long festival that celebrates the city's culture and traditions. The festival is filled with music, dance, and food, making it a truly exciting event.
Málaga is a city that's both steeped in history and buzzing with modern energy. Whether you're a history enthusiast, an art lover, or a beachgoer, Málaga has something to offer. So, take your time to explore and enjoy all the interesting places this city has to offer.