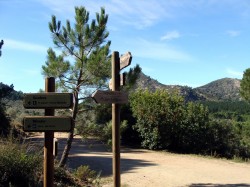 There is more to Spain than beaches and nightclubs. The Costa Del Sol region is full of picturesque landscapes, idyllic villages and fascinating historic sites.
Spain is an incredibly popular tourist destination, but few people take the time to explore everything that the region has to offer. Next time you are planning a trip to Spain, instead of heading to a tourist resort, consider taking an experience holiday that will let you see a different side to the Costa del Sol.
History and Culture
Spain is a country with a rich history and the residents place a lot of importance on their culture and heritage. If you head away from the main tourist resorts, you will find some amazing sights to explore. Taking a trip with an adventure holiday company gives you the chance to see some amazing monuments, castles and historic medieval towns.
Adventure lovers should take the time to explore the historic fortress in Antequara and walk along the spectacular El Tajo gorge in Ronda. A day trip to nearby Sierra Nevada is always worthwhile as well and requires only a moderate level of fitness. Companies run adventure trips for all ages and fitness levels. Adventure travel holidays are usually aimed at adults rather than families with young children, however there are some breaks that welcome younger travellers. It should not be hard to find a short adventure break that will suit every person in your party.
A haven for nature lovers
When most people think of Spain, the first thing that comes to mind is deep blue waters and gorgeous beaches. While this is indeed a part of what Spain has to offer, there are a lot more wonders just waiting to be explored. The Los Gaitanes gorge in Alora provides visitors with some spectacular photography opportunities and Sierra Nevada is a huge area full of fertile valleys, chestnut forests and lavender moorlands. If you enjoy nature walks then you will love exploring the delights that the park has to offer.
You don't have to explore Spain on foot. Cycling across Andalucia offers some amazing views and gives visitors the chance to follow roads that have served travellers for centuries. While your contemporaries in modern holiday resorts could be forgiven for thinking that Spain consists only of modern tourist resorts, you will be retracing the footsteps of Arab warlords and ancient monks. At the end of the trip, you can stop and take in the views of Granada, the home of the Alhambra Palace.
Some adventure trips can be fairly demanding, especially compared to a more typical weekend break by the beach, but the experience is one that you will remember forever. If you are not comfortable with the idea of long walks or rough terrain, look for a trip with a more leisurely itinerary. Boat charters, or self-guided walking holiday near the coast in Catalan may offer the flexibility you need to explore at your own pace.
AUTHOR BIO
Peter is a travel blogger and photographer from Edinburgh. He writes regularly on the subject of experience holidays as well as weekend breaks, for several popular travel websites, as well as his own blog.