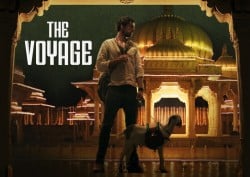 The premium beer brand Heineken started a new campaign for real men and put them on a real adventure. They took different men from all over the world, gave them the most basic of supplies. Then they dropped them off in a remote global location. The result of this voyage is a series of adventures called "Dropped". A series, that is following this fearless explorers on their legendary adventures.
In this fifth installment of the Heineken "Legend" platform you can follow these explorers through different channels from digital and mobile, like the Heineken® Dropped YouTube channel. In this YouTube Chanel viewers can follow the Dropped voyage or even leave their own video to the "casting couch". With your casting video you get the ultimate chance to take part on your own adventure with only one known destination, to get home.
You want to be part of Dropped?
To take part, you just need to be social, out-going and confident. With this mix you have a good chance to be chosen for your legendary trip. A trip you have never done before. All trips are specially tailored for each character. You will discover new limits and new fears and learn a lot more about yourself. But once you complete the mission and get back to destination home, you are legend. And never forget, legends aren't made or born, they're Dropped.
The following video shows Episode 1 of Dropped Voyage 3. We see a Graphics Designer called Clint from Capetown, South Africa. He is being dropped off a plane by a few clowns to land in Poland. The only destination he knows is to get home.