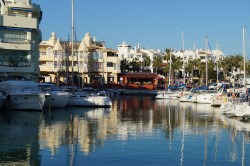 Puerto Deportivo de Benalmádena, also known as Puerto Marina, is a seaport located on the Spanish Mediterranean coast in the Malaga town of Benalmadena . It is one of the most emblematic and visited spots in the Costa del Sol.
This marina was inaugurated in 1979 under the name of Port au Prince and in 1982 opened as Puerto Marina. It is characterized by its particular architecture has given him a worldwide recognition, especially among European tourism. It concentrates a great part of town and offers a lot of different activities for tourists: hotels, restaurants, nightclubs, shops, the Maritime Club Nautico of Benalmadena, luxury residential areas, boat trips, aquarium and other entertaining activities by the beach, sea and sun.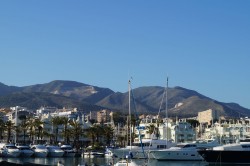 The port counts with hundreds of small boats and few big ones of all nationalities and there is a Shopping Mall too where you can find absolutely everything you want in an unique and different place, being this an open shopping center with a big variety of stores: jewelry, clothes, shoes, sunglasses and more.
It is a great place that is happening during both, daytime and nighttime. During the day you can visit the Sea Life Aquarium, which is insider Perto Marina, take a boat trip or practice the different water sports such as sailing, scuba diving or water skiing.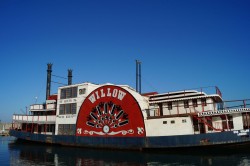 The nightlife by the port is amazing as it counts with different discos, clubs and bars where you can enjoy good drinks and cocktails. It is also a great place for fine dining or lunches by the sun as it has a great variety of sophisticated restaurants of different cuisines: Italian, Spanish, Greek, Indian, Asian, American, etc.
The Marina of Benalmadena has been awarded as the "Best Marina in the world" twice and it is also recognized with the European Blue Flag for service quality of the beaches and water. It is a wonderful place where you can just enjoy a stroll around during any time of the year, but especially in the summer where the sun shines and weather is warm.