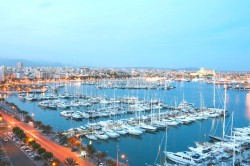 With the Palma International Boat Show sadly (wisely?) called-off in 2012 due to a lack of interest from exhibitors, and a similar lack of Government funding, the Balearic Island intends to come back with a bang in 2013.
Not only are public and private sectors joining forces to lay on a Boat Show (from 1 to 5 May) that promises to stimulate nautical tourism on an international scale, but running alongside from 1 to 3 May there will be the inaugural Palma International Yachting Forum.
Described as a "must attend" event for all international yachting professionals, the Yachting Forum will interact like-minded colleagues on a wide range of issues set to face the yachting world in 2013 and beyond.
The Forum is organised by Peter Franklin and Patricia Bullock, themselves members of the Balearic Nautical Business Association, Peter says "The Palma International Yachting Forum has intentionally been staged at the same time as the Boat Show to provide the interactive and networking platform that all successful boat shows need.  It will complete Palma's international and professional appeal and attract overseas visitors to this great Mediterranean city.  Palma has one of the finest and best established infrastructures in the world for berthing, maintaining and repairing superyachts and catering to the needs of their owners, charterers and crew – we want to showcase that."
Attended by some of the yachting industry's most prominent experts in their respective fields, the Yachting Forum plans to not only discuss topical subjects but also act upon them.  Additionally, instead of simply passively listening to presentations being delivered, delegates will interact via morning work groups that have the objective of pulling out the key points to be raised and debated at the larger afternoon sessions presided over by a panel of experts.  In short, boredom levels promise to be low and value for money high.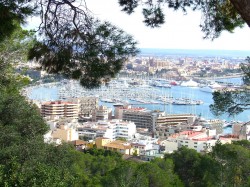 Networking opportunities will also be delivered in spades.  The venue, the centrally located Chamber of Commerce building, allows for informal Spanish courtyard-style tapas lunches and facilitators will be ensuring that everyone "gets down to business", eliminating "non-relevant discussion" so that more relaxed networking can take place from 5pm onwards i.e. a shorter "working day" than for comparable forums.
Peter continues, "Aside from being satisfied on a commercial level, we would like Yachting Forum visitors to come away with a feeling that they've learnt a bit about Palma as a city and had a great social time.  The Palma 365 Tourism Department is cooperating to offer special hotel and restaurant deals whilst organised trips to Palma's greatest attractions such as the Aquarium, with the deepest shark tank in Europe, and imposing gothic Cathedral are scheduled for the end of each working day.  For those who want to make a weekend of it, we'll have a Golf Day organised by a PGA Professional and a Classic Car Experience organised by Mallorca Driving Club – both superb spring activities on this stunning Island."
Prices for the Palma International Yachting Forum start from 250GBP for one day, including coffee, tea, soft drinks, pastries and the tapas lunch.  Other activities and flights/accommodation are excluded.  Early bird applications prior to 20 December 2012 will receive a 5% cashback bonus upon arrival at the Forum in May.
For further information visit: www.talkyachtspalma.org