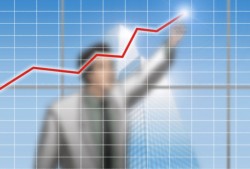 Tourism looks to be one of the sectors that will boost Spain's economy this year, as forecasts for growth are more than two percent. Around one million more tourists are expected to visit Spain this year, with a vast majority of them being northern Europeans who originally intended to visit regions that unfortunately have become natural or political disaster zones. Of course, these re-scheduled trips are music to the ears of a country which is emerging from a long financial downturn.
Spain is currently the world's third largest tourist destination behind France and the United States however, experts still say that Spain's prices need to become more competitive for any sustainable growth to be recorded. Indeed, when compared to other "fun in the sun" destinations like Turkey or Greece, Spain is continually the more expensive option. There are many strategies currently being talked about by the tourism board and one of them is upgrading accommodation and facilities to distinguish Spain as a quality destination for higher-spending visitors. 
The Spanish government has injected over 3.6 billion euros into the sector in the past three years and is therefore, obviously aware of its tourism's economic potential as the years go by and global travel increases. Industry lobby Exceltur believes its forecasts for an average 1.5 percent growth each year in tourism between 2011 and 2015 could even double if the government gave the sector priority treatment.
Maybe some of this could help the tourism sector recover between 7,000 and 10,000 jobs of 180,000 lost since the financial crisis began three years ago. We live in hope, and as long as we are realistic – there's nothing wrong with that.