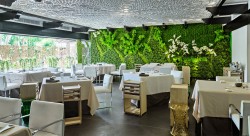 Dani Garcia Restaurant in Hotel Puente Romano Beach Resort in Marbella is the best place to enjoy the most delicious and unique meals by two Michelin stars and award winning local chef.
Dani Garcia, born in Marbella, is one the most important figures in the current dining scene. His culinary concept is based on the Andalusian tradition mixed with the latest techniques. Its main virtue is to experiment with the most modern and risky techniques but respecting the traditional flavor of the product, offering diners truly unique tastes and textures.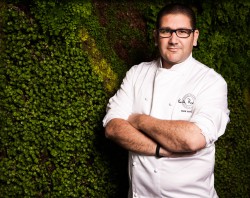 Dani Garcia currently heads the spectacular Dani Garcia Restaurant at Hotel Puente Romano Beach Resort in Marbella, and has multiple awards: two Michelin stars, the Guide Campsa-Repsol has granted three Sol Awards and the Best Chef of the Year Award by the Catering and Tourism Guide Gourmetour, among many other awards.
The restaurant offers elegance, comfort and spacious spaces. Discretion in details and a very good service are also their characteristics. They offer an incredible collection of dishes within the Haute Cuisine to create the best culinary experience for you. They offer rations, half portions or even combining the Carte Menu with the special "Once Upon a Time" menu. To name few of the best dishes: carrot cupcake, bisque, all type of meat and fish dishes and the most different desserts.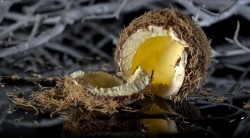 Besides this exquisite menu they also offer specific menus for events and special occasions such as Christmas or New Year's Eve, you can also live other experiences as they offer summer cooking courses for adults and children too.
Here you will enjoy and experience the concept of Dani Garcia's cuisine which is based on contrasts, but in turn rescues the traditional flavors of Andalusian cuisine. The contrasts of its traditional recipes play with textures, contrast of flavors and hot-cold oppositions. In short they offer culinary brilliance that knows how to combine the traditional with the most modern touch. This restaurant will give you a unique and unforgettable dining experience.