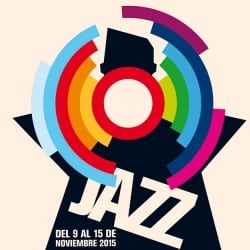 The XXIX International Jazz Festival will take place in Malaga from 9 to 15 November.
Malaga again becomes the epicenter of the jazz scene in our country. The poster for this XXIX International Jazz Festival Málaga is starring artists such as Jerry Gonzalez, Dr. Lonnie Smith, China Moses, Richard Galliano, Esperanza Spalding and Dayna Kurtz, among others. The program is completed with several parallel activities, among which are numerous concert, film screenings, children's activities or even a concentration of lindy hop.
Like last year, the performances will be held at the Teatro Cervantes and the Echegaray. The ticket prices range between 12 € and 42 € for the performance of Esperanza Spalding. Like last year and, besides the two city halls, the International Jazz Festival 2015 will have other places that offer jazz sessions in different areas of the city. 
Some of these other parallel activities at the XXIX International Jazz Festival in Málaga are:
Movie screenings at Cine Albeniz which is the most classic movie theater in the city centre.
Live performances in Plaza de la Merced which is famous for being the birth place of Pablo Picasso.
A Disney music concert in jazz style of the little ones on Saturday 14th at noon in Cine Albeniz.
Jam Sessions in Velvet club in Malaga centre.
Live Concerts at the Wall Bar in Hotel Vincci Posada del Patio.
Get together of Lindy Hop in Muelle Uno (Port of Malaga) on Sunday 12th at noon.
Some of these activities are totally free which makes it a good plan for couples, families or group friends to enjoy during this week.