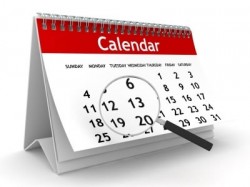 A gastronomic festival will be held in San Roque until 30th September, and will include more than 60 bars, cafes and restaurants. For more information, go to www.san-roque.com.
A local artist in Estepona will be showing his latest exhibition entitled "Is everything relative?" Sr. Ireneo Ruiz is a surrealist painter and will be holding the exhibition at 12pm Tuesdays and Sundays at the Cafe oriente, C/Manuel Navarro Mollor until the 30th September. All paintings on show will be for sale.
The exhibition "Eleazars Tour"- consisting of paintings from the artist "Eleazar" will take place at the Casa Fuerte Bezmiliana in Rincón de la Victoria and will continue until the 22nd October. The opening times are Tuesday to Saturday 11am- 1.30pm and 6.30pm -10pm. Sundays will be free entrance from 11am – 2pm. For a look at the art, go to www.eleazar.es
An end of summer charity BBQ will take place in the Deja Vu restaurant in Elviria on the 25th September. Tickets are priced at 25€ and include: food, a welcome drink, kareoke and disco entertainment. There will also be a charity raffle. The charity is Cudeca cancer care hospice and ACE. For more information, phone: 610 957 925 or 617 919 794
Revered illusionists Oscar, Renzo and Mara are coming to the end of their stint in the Hotel Casino Torrequebrada, where they have been performing every Wednesday and will continue to do so until the end of September. Not long left! If you want to check them out on their last day, Magic Unlimited show tickets range from 22 to 45 euros. Call 677 245 588
Calling all Flamenco lovers! Every evening from Sunday to Friday at the Restaurant Vino Mio in Calle Alamos Flamenco dancers, singers and musicians entertain the public while they dine. 9pm onwards. Visit www.restaurantevinomio.com for more information.