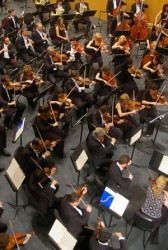 In Marbella, the "Valores" charity will be holding a Carnival Fair with dance and entertainment for all ages, international cuisine, arts and crafts and a tombola with fantastic prizes. "Valores" is charity which aids disabled youngsters. The Fair is being held on February 20th from 11am to 8pm at Los Monteros Hotel, near the Hospital Costa del Sol. For more information call 622532230.
A photographic exihibition by Alberto Schommer will be held until March 11th in the Centro Cultural de San Pedro. This photographer is well known for his work over the past three decades charting the history of Spain and his most recent works reflect his growing knowledge of the nuances and complexities of Flamenco.
An interesting exhibition titled "La Curiosidad Salvó al Gato" (Curiosity saved the cat) is open now until 20th February at the Sala Espacio Tres, next to CAC Malaga in Calle Alemania. It is the amalgamated work of four artists: Ricardo Alario, Massimo Pompeo, Julie Bourgeois and Esperanza Romero who say their work is aimed at "surprising and trapping their viewers into new artistic currents with quality art work". Their nationalities are Spanish, Italian, Canadian and Spanish respectively.
The Malaga Philharmonic Orchestra celebrates its 20th anniversary on February 18th and 19th with concerts for violin and orchestra, Andrea Sestakova will be playing violin. The concert will start at 8.30 p.m on Friday and 8 p.m on Saturday, tickets range from 7€ to 21€. For more information go to www.teatrocervantes.com