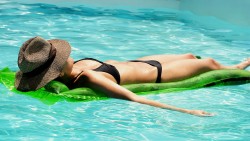 Your tickets to Marbella are purchased and your bags are packed. What else is missing? Exactly, travel insurance in Spain. Whilst we all hope it will not be necessary, for a small amount of money you can get a travel insurance in case things don't go according to plans. Your trip to Spain may be scarred by unexpected delays, lost luggage, or accidents. Having good travel insurance in Spain may give you peace of mind during your stay no matter what may happen.
After all it not only covers you against the possibility of astronomical medical costs, the cost of re-patriation in the event of illness or death, but the right travel insurance cover will also provide for such eventualities as legal expenses, loss of money, passport, baggage etc. cancellation and curtailment and personal liability.
So how do you choose a travel insurance policy? There are a variety of Spanish and international insurance companies out there that fill every need. So first, you need to think about what you would like to have covered.
Medical and accident coverage
Hotel cancellation
Lost luggage
Lost passports or personal possessions
Emergency evacuation
Legal expenses
Bankruptcy of a travel organizer
Costs of travel delays
Terrorist acts
The first recommendation when buying travel insurance for your trip to the Costa del Sol or Marbella is to compare prices. There are many different policies to choose from, so once you have identified your special needs you need to get out there and start comparing quotes. Coverage can vary depending on your needs, length of stay, how many family members you cover, and of course your age. There is travel insurance to cover you for a short term stay, annual insurance for multiple trips that are cost effective and flexible, medical only insurance, and even winter sports coverage when you go skiing to the Sierra Nevada that cover medical, equipment or pass loss, damage, delays, and ski run closures.
It is also helpful to know that EU citizens generally are entitled to free emergency medical treatment in Spain. However, you need to be prepared. UK citizens must fill out an E-111 form and have it stamped at the post office before you leave. Do not forget to check if your current universal healthcare is covered in Europe. Even so, you may still want to supplement with additional cover just for the length of your stay.