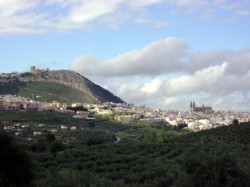 Jaen in Spain is a popular tourist destination because it has something unique to offer to the visitors. Majestic cathedrals, lush parks and historical buildings are just some of the things you can see and enjoy during your Jaen holidays.
One of the provinces of Andalucia, Jaen attracts a constant influx of tourists from all parts of the world year after year. Guadalquivir River that flows through Jaen makes it a fertile belt rich in natural vegetation. The natural beauty of this place is enhanced by the presence of two majestic mountains namely Cazorla and Segura that bring sufficient rainfall to this place. The other places that are worth a visit during your holidays to Jaen are outlined below:
Santa Clara Monastery
This Jaen monastery dates back to the 12th century and is a holy place for the local people. The monastery remains open for public view only during the prayer hours. The other renowned monastery that lies very close to the Santa Clara monastery is the Royal Monastery. This served as the headquarters of Jaen University for a very long time.
Castillo de Santa Catalina Castle

Also known as the Saint Catalania Castle, this castle enjoys a unique location atop the hill. The Arabs are said to have built this castle over the Abrehui's castle in the year 1246. Tourists can enjoy a panoramic view of entire Jaen city from the top of this castle. The architectural splendour of this monument can also make them to come back here repeatedly.
Cathedral

The Cathedral is another interesting locale in Jaen, Spain which serves as an important place of worship for the local people. The ornate decorations both inside and outside the cathedral can take one's breath away. This monument has been declared a UNESCO heritage site.
Other Jaen Attractions
Cultural tourism has caught up in a big way in Jaen in the recent years. Jaén is very famous for its olive plantations and olive oil production.  Jaen olive oil is considered to be the best in Europe and is exported to countries all over the world.
With its scenic squares, narrow streets and array of restaurants and bars, Jaén is a place that will not fail to impress.  The annual music festival held in May every year is another notable highlight of this place. Live music and dance shows, jazz, opera and flamenco performances that are part of this show lures music and dance lovers from all parts of the world.
The various hotels and restaurants in Jaen serve both local and international cuisine for visitors arriving in Jaen. Jaen also boasts of a wide range of accommodation facilities such as Jaen hotels, villas and service apartments. This place has a well connected network of road and railway facilities. Jaen tour operators are many and can help tourists with all aspects of Jaen travel planning and sightseeing.
To conclude, a visit to Jean, Spain is highly recommended owing to the natural beauty and hospitality offered by the place. The sight seeing places in Jaen are also varied and interesting.  A trip to Jaen, Spain is something you will not regret.