Malaga's gastronomy is one of the defining characteristics of the province. From east to west and north to south, you can find a myriad of different dishes, each with its unique flavors and variations. Many of these dishes have been carefully crafted by generations of grandmothers and have stood the test of time, even in today's international culinary scene where regional identities can sometimes get lost.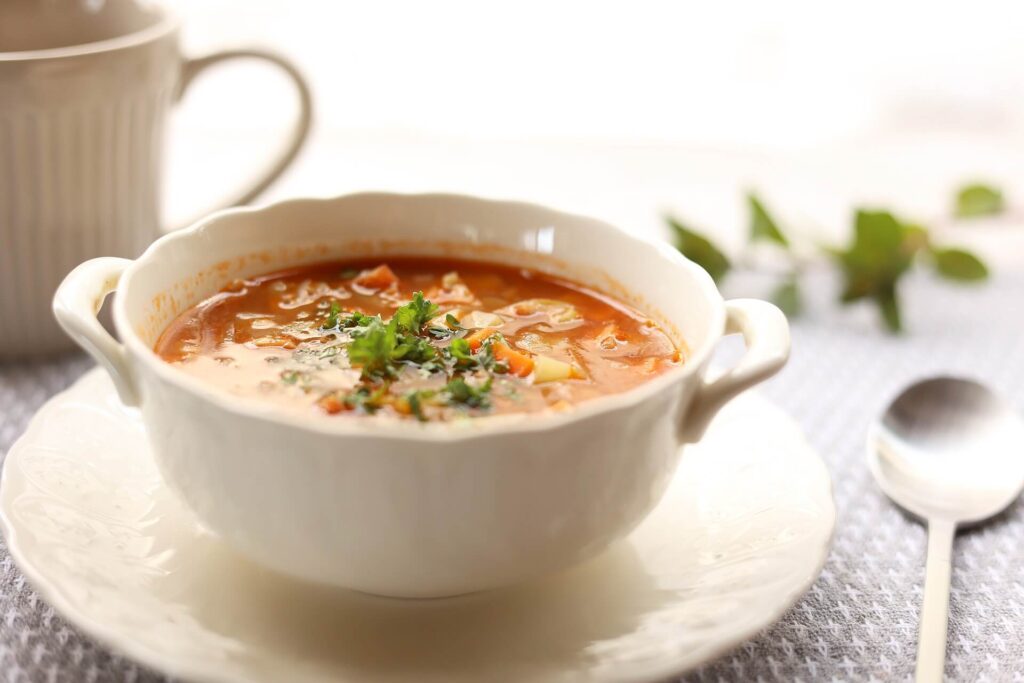 One of the culinary treasures that Malaga is particularly known for is its soups. This is also recognized by Taste Atlas, a prestigious gastronomic website that explores local food from around the world. They have turned their attention to the province and highlighted the three most traditional soups according to their numerous experts. Here is their top three.
3. Caldillo de Pintarroja
Caldillo de Pintarroja is a traditional Spanish seafood soup originating from Malaga. It is typically prepared with a combination of dogfish, garlic, bread, almonds, clams, hot peppers, tomatoes, mint, lemon juice, saffron, wine, olive oil, and salt. This soup, which is especially popular during the winter, is described as a hearty and warming dish.
The almonds, bread, and garlic are fried until golden, then mixed with cooked and peeled tomatoes, hot peppers, and wine. The fish is boiled separately and then combined with the rest of the ingredients and saffron. The soup is then simmered briefly. If it becomes too spicy, it is recommended to add a little lemon juice to the pot.
2. Porra Antequerana
In second place is the Porra Antequerana. Originally, it was served warm and prepared with old bread, tomatoes, olive oil, garlic, vegetables, pieces of ham, hard-boiled eggs, and other ingredients that the farmers had on hand. This is the origin of this popular cold soup that has crossed borders.
The ingredients were mashed into a soup using a mortar and pestle. Over time, the soup began to be served cold, usually as an appetizer or tapa. Today, there are many variations of the Porra Antequerana, with some recipes adding ingredients like tuna on top of the soup.
1. Gazpachuelo
The king of kings is the Gazpachuelo. Its origins are humble, as it was initially a dish made by local fishermen. It was first prepared with fish, fish broth, mayonnaise, potatoes, garlic, egg yolks, and wine vinegar. Over time, variations appeared with additions like shrimp and clams.
Nowadays, Gazpachuelo is usually consumed in winter, often accompanied by hard-boiled eggs and toast, which are perfect for dipping in the soup. This is the conclusion from Taste Atlas about this particular list of soups from the province of Malaga.