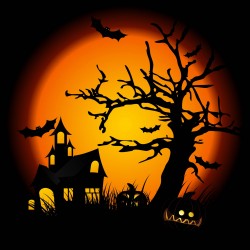 The time is coming to stock up on pumpkins and pick out your scariest costume as one of my favourite times of year, All Hallows Eve will soon be upon us.
You'll be spoilt for choice with the selection of venues that are hosting Halloween parties this year for children and adults alike!
For the little ghouls:
Kidz Kingdom, Bel Air
A Halloween Party will be held from 3 – 9pm
For more information call: 0034 952 928 936
Kidz Kingdom Space City, El Rosario
Star Wars Halloween Party – Oct 31st
You can call for more information on 0034 952 839 275
For the BIG Devils:
Dreamers Night Club – October 30th
Dreamers Halloween Night with Oscar Riviera by the Sun and Sound Club. Resident DJ: Txemy Rodriguez.
5th Avenue Puerto Banus – October 30th
New York Style Club in Puerto Banus.
Costume Dinner Party. Prizes for the Best Costumes. Special Halloween Cocktails.
Join the hottest crowd in Marbella at 5th Avenue Puerto Banus with Resident DJ.
RSVP: 952813734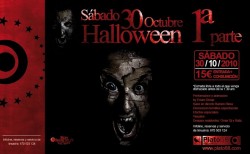 PLATO68 – October 30th
Plato 68 is one of the biggest clubs in Marbella with a capacity of 2,000 people. The club is actually located in Estepona, but over time it has gained fame practically all along the Costa del Sol. With two floors and its hip and current look, the club is home to a young and trendy crowd that mostly love house and R&B.
HALLOWEEN PARTY "Chapter I" will be taking place at the club on Saturday 30th October from 23:30 and finishing in the early hours on the 31st.
The team at Plato68 have prepared a great Halloween night on the Coast full of scary surprises and spectacular decorations … but we don't want to give the game away so we won't say any more!
Get ready for a fun-packed evening of Halloween horror, fright and suspense!
Featuring Live Sax by Ramon Riera and Resident djs: Omar & Rafa.
Ticket details:
Ticket: 15 euros + 1 drink (free admission to all who come in fancy dress before 1.30 am).
Table reservations are recommended as there is limited capacity. For information, reservations and the limousine service, please call: +34 670 503 124
VIP tables: 1 bottle for every 3 people. Bottle price: 120€
Super VIP table: 1 bottle for every 3 people. Bottle price: 160€
Avda. Juan Carlos I, 68
Estepona, Spain
www.plato68.com
So, which frightening fiesta will you be going to?