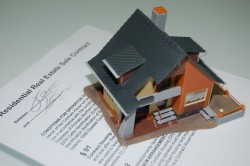 Rent with option to buy is a new concept in Spain, you could call it try before you buy. It is a contractual agreement between a tenant and a property owner, where the tenant can at any time, exercise his / her right to buy the property after residing in it during a certain time. This could normally be up to 5 years or just a few month. As soon as the tenant feels comfortable and decides to buy the property, a percentage of the rent already paid, sometimes plus part of the capital gains tax, will be deducted from the sales price.
The big advantage for the tenant is that the rent you pay is no longer "dead money" and therefor lost. The rent you pay today will help you to be able to buy your home tomorrow as it is already paying off the mortgage before you even have it. You can move into your new home without having to make a large down payment and you can try the home first. You will be able to live and enjoy your property whilst saving money to buy it.
If you are new to the area the rent with option to buy scheme gives you the time to discover the surroundings and services available as well as getting a "feel" for the property. As soon as you feel comfortable you decide when the optimum time is to acquire the property. For example, when the interest rates are low or the exchange rate is favourable.
If you are looking to finance your new home and you are still in the process of selling your current one, rather than taking the equity out of your home with an expensive "Bridge Loan", with this new concept you have plenty of time to sell your own property first, and you can start to enjoy your new property straight away at a minimal cost.
Another big advantage is the quick move in time. You can typically take possession of the home in less than one week instead of conventional move in times of one to three months. Your approval will be based solely at the discretion of the owner instead of a lender or the bank.
If you are interested in this new concept and want to learn more fill out the contact form below to get some help or even some nice special offers on available properties with the rent with the option to buy concept on the Costa del Sol or somewhere else in Spain.