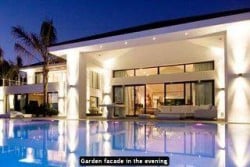 The Costa del Sol remains the jewel in Spain's property crown, helping to draw in millions of tourists and house hunters every year. At the centre of it all? Marbella. Known around the world as the playground of the rich, the city attracts wealthy buyers, aspiring investors and those just looking for a taste of glamour.
With such a strong reputation for glitz, where exactly are buyers putting their money? Property investment portal TheMoveChannel.com analyses its listings to determine the most popular properties in Marbella this summer. 
2 Bed Penthouse – £167,958
Marbella may have a reputation for being the rich person's place of choice, but lower budgets are welcome too. Indeed, it's telling that the most popular listing in Marbella on TheMoveChannel.com this summer was a penthouse apartment for less than £200,000. The penthouse is located in the urbanisation of Le Village, a place with many apartments available to rent – proof that as well as affordable holiday homes, accessible buy-to-let investment is possible, even in the most glamourous of getaways.
7 Bed Villa – £15,791,600
At the other end of the market lies this palatial estate – and it could not be more different to the penthouse in Le Village. With a price tag of £15.8 million, the luxury home's listing boasts "opulent grandeur" across 2,925 square metres of living space. Indeed, the seven bedroom mansion is located in La Zagaleta, the renowned private estate that has played home to Hugh Grant, Vladimir Putin and Rod Stewart over the years. With its grand swimming pool and stunning hillside location, it is the epitome of what Marbella is most famous for.
6 Bed Villa – £5,999,240
Wealthy investors come in all shapes and sizes. This six-bed villa, worth a relatively modest £5.9 million, is a new build property, a reminder that while construction in Spain has plummeted, there are still developments and units being completed. Indeed, new Spanish homes enjoyed a discount on IVA in 2012, as the government attempted to boost the new build sector. Now, this villa's price has been reduced by the seller to secure a sale: from €12.9 million down to €6.9 million, a drop of 46 per cent. Marbella's high-end real estate has largely been resistant to the national trend of falling prices, but for shrewd bargain hunters, discounts can always be found.
http://www.themovechannel.com/propertyforsale/6-bed-villa-marbella-spain-6140304/
3 Bed Villa – £628,863
Located in the popular resort of El Rosario, this three-bedroom villa was the fourth most sought-after Marbella listing on TheMoveChannel.com. The sea view and high level of privacy appealed to the wealthier type of buyer in the area, but its proximity to a golf course was the deciding factor, proving popular among sports fans who like a few holes with their holiday home.
3 Bed Villa – £1,942,200
This three-bedroom villa was the target for several high-end buyers during the summer months. Situated on a plot of 1,180 square metres, the beautiful garden and ample living space ranked it higher than many Marbella properties, but the key selling point was its direct beach access: even at a price tag of almost £2 million, direct beach access is a rarity that, regardless of market conditions, economic confidence or country, never fails to grab attention.
If you are looking for some good opportunities, this is definitely a money saving website you should not miss if you are looking for great deals.