The Oasisss Marbella Fest is a newly introduced festival set to take place during the summer months of July and August 2023 in Marbella, Spain. The location for the festival is La Finca de la Caridad in San Pedro Alcántara, a region that is expected to host a series of concerts featuring notable artists such as Romeo Santos, Ozuna, Arcángel, Leiva, Dorian, and 2 Unlimited, among others?.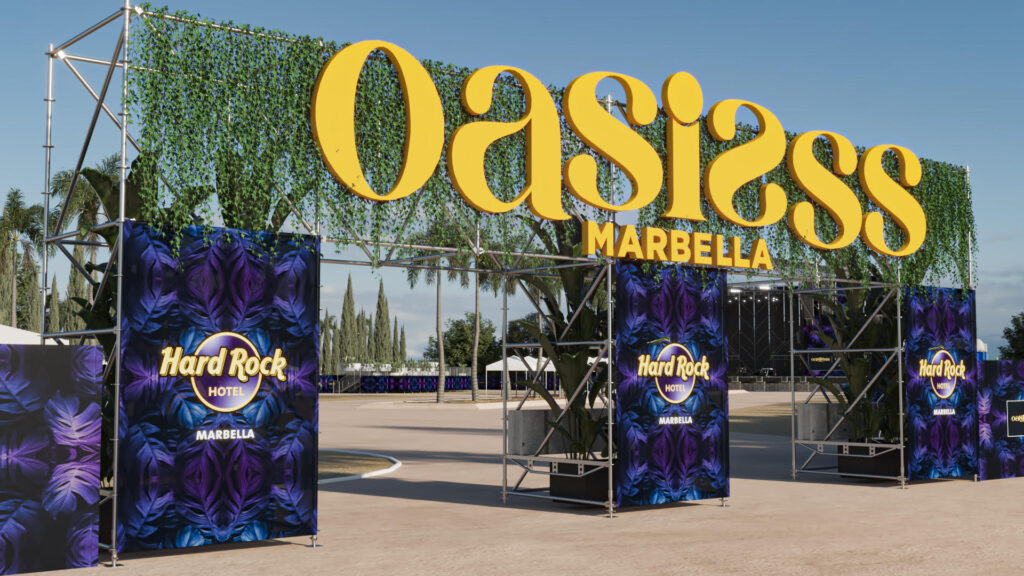 The Oasisss Marbella Fest
The Oasisss Marbella Fest is a music festival. This festival has gained a reputation for bringing together some of the biggest names in the music industry, creating an atmosphere of excitement and joy. Presented at the Hard Rock Hotel, the festival aims to offer an alternative leisure option to the city, targeting primarily a young audience. According to the Deputy Mayor of San Pedro, Javier García, the festival will be a must-visit spot on this year's summer agenda. In addition to music, the festival also promises gastronomy and entertainment. One of the unique features of this festival is that it will host the only concert Romeo Santos is offering this season in Andalucía?.
The festival's organizer, Tone Guimaraens, along with the general manager of the sponsoring hotel establishment, Ignacio Gómez, declared their intention to offer novel, accessible, and sustainable leisure activities. The festival aims to be affordable but is also open to premium experiences?.
The first event at the festival is the Reggaeton Beach Festival, scheduled for July 8th and 9th, featuring artists such as Ozuna, Arcángel, Jhayco, Justin Quiles, Eladio Carrión, Morao, and Ryan Castro, among others.
Following this, on July 15th, the highly anticipated concert by Romeo Santos will take place. Romeo Santos is arriving in Marbella after four packed performances at the Wizink Center in Madrid.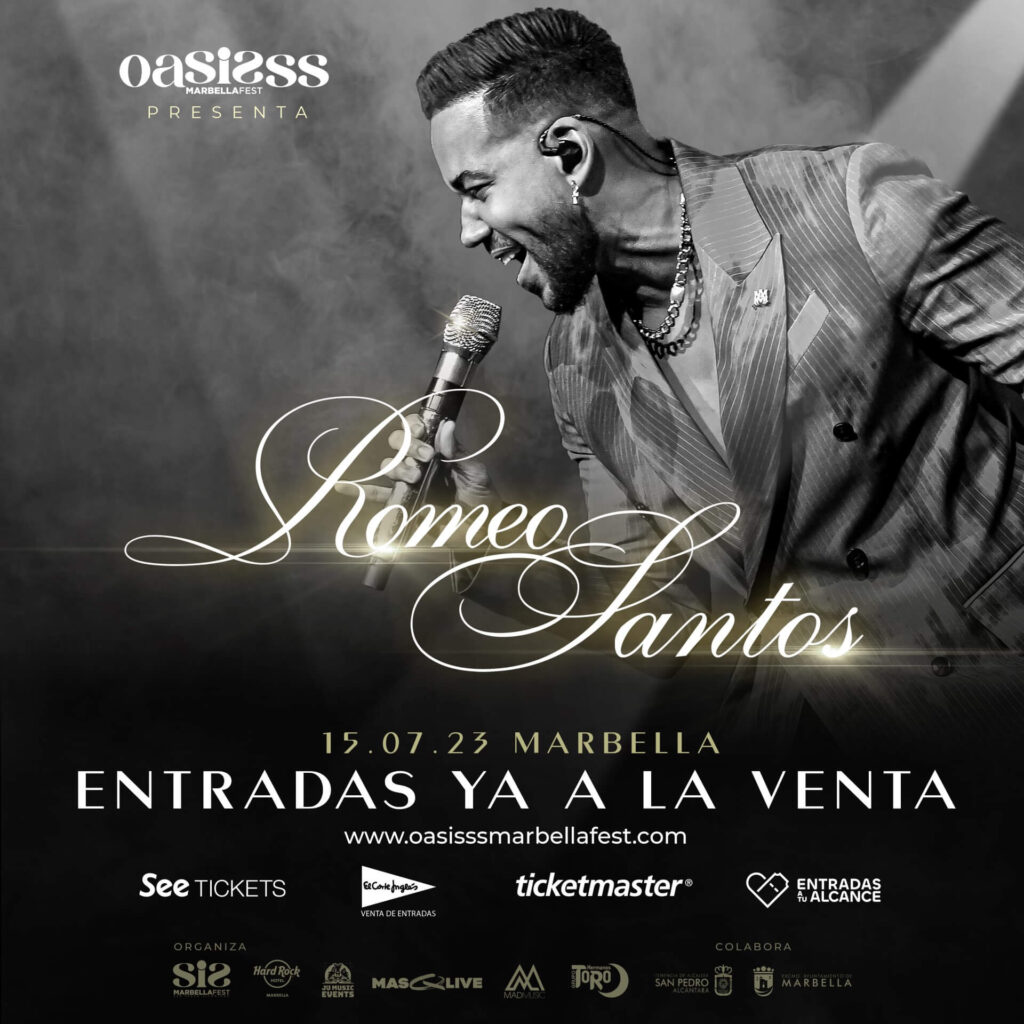 Romeo Santos: The King of Bachata
Romeo Santos, a Dominican-American singer, songwriter, and former lead vocalist of the group Aventura, is considered the King of Bachata. With his soulful voice, passionate performances, and poetic lyrics, Santos has become a global sensation. His unique blend of traditional bachata with modern influences has redefined the genre and attracted a massive following worldwide.
More concerts to come
On July 29th, the first edition of the Bella Festival, an indie event, will be held featuring Leiva, Guitaricadelafuente, Dorian, and Arde Bogotá among others?.
On August 12th, the festival will host the Love The 90's event, featuring iconic bands like 2 Unlimited, Snap! Robin S. or Daisey Dee from Technotronic. Tickets for most of the events can be purchased on the festival's official website?.
As for the Romeo Santos concert, further specific details about the concert, such as the setlist, special guests, or particular arrangements, have not been publicly disclosed yet.