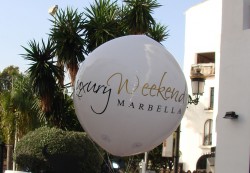 The fourth edition of Marbella Luxury Weekend will take place in Puerto Banus between 5 and 8 June this year and will make the city become the best national and international showcase for the most popular luxury brands.
Marbella is listed as one of the most important claims for luxury in the whole of the Costa del Sol. Thanks to the attention that the city gets by Hollywood stars and members of high society and royalty such as the Saudi royal family.
Once again, Puerto Banus becomes the center of luxury, featuring fashion shows and exclusive presentations of the great fashion houses, fine jewelry, motor and nautical brands during these four days. The major luxury firms await the celebration of this great event as MLW 2014 will be the best way for them to publicize their exclusive products. During these intense days, filled up with plenty of different activities, these brands will get the attention of thousands of tourists and media coming from different parts of the world to witness the zenith of marketing, luxury, elegance and style.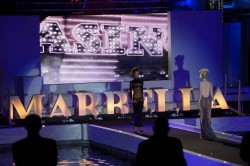 One of the innovative activities for this upcoming edition of MLW will be the first ever catwalk on the sea. This exclusive and unique event will host every day parades and fashion shows in the service of the various national and international brands that will participate this year. This catwalk inauguration will take place on the night of June 5 with a fashion show hosted by the famous brands Wolford and Swarovski on which the models will walk by this fantastic runway wearing the best looks for this summer.
This floating catwalk will make a difference. It will be one of the great challenges of MLW, whose organization works daily to meet high quality and excellence objectives and thanks to this, year after year, Marbella gets the spotlight and makes the city the world leader in luxury, fashion and design for these days.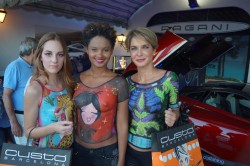 Each year the number of visitors of MLW increases and this event is fast becoming one of national and international reference for the city. Among the various events and activities, we can highlight some such as product presentations of brands like BVLGARI and Bikkembergs presenting their new collections, fashion shows by Custo Barcelona and openings of new boutiques and stores by firms like bdba and Hoss Intropia.
Surely fashion is the fundamental part of this edition that will also have motor, cuisine and jewelry as co-stars of this event. Elegance, luxury, style and glamour are the hallmarks of this weekend that you can't miss if you are around the Costa del Sol.