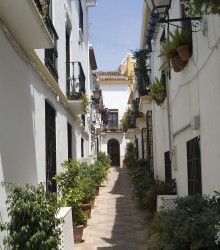 According to the Institute of National Statistics (INS), Marbella the favourite of many Costa del Sol holidaymakers has registered a 12 percent increase in overnight stays this summer. The latest figures also show that hotel occupancy rose by seven percent. The mayoress of Marbella, Ángeles Muñoz was quoted as saying "These are the best figures in the last five years".
In July this year, Spain's government said the nation's tourist arrivals rose by 4.5 percent, which was the biggest year-on-year increase in more than two years. In the same month, the tourism ministry says about 7 million tourists arrived to Spain, which was the third consecutive month of increase.
Tourists from Britain, who are also estimated to be the owners of around one million properties in Spain topped the list with 7 million arrivals, followed by those from Germany with 5 million and France with 4.7 million.
Spain is consistently ranked among the world's top three tourist destinations – both by arrivals and income earned – along with France and the U.S.