The Lego exhibition in Malaga is a massive display of creativity and engineering that has captured the imagination of both children and adults. This exhibition, one of the largest of its kind in Europe, showcases a wide range of models made entirely from Lego bricks. From famous landmarks and scenes from Star Wars to intricate representations of the human body, the exhibition offers a fascinating journey through a world of bricks.
A World of Lego Models
The Lego exhibition in Malaga features a huge collection of Lego models. One of the highlights of the exhibition is a 6-metre-long model of the Titanic, made from over 500,000 Lego bricks. There are also models of famous landmarks, such as the Big Ben or the Osborne Bull, as well as scenes from popular films like Star Wars and Batman.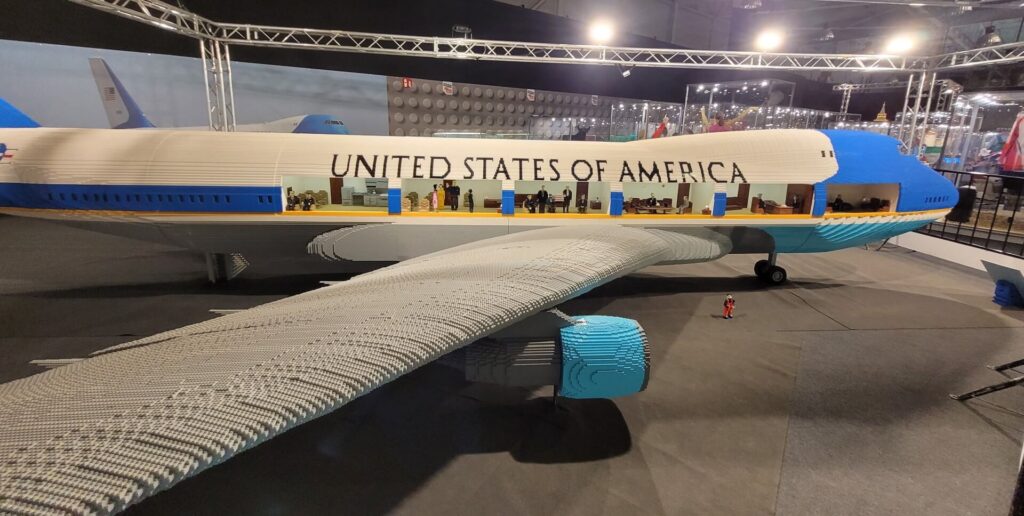 The best is actually the model of the Air Force One, a Boeing 747, which is made of millions of bricks. At a scale of 1:7 the aircraft specially prepared for the international trips of the President of the United States is almost 11 meters long, 10 meters wide and meters high
Lego Superheroes and more
The Lego exhibition also features a section dedicated to superheroes, with life-size models of characters like The Hulk and Spiderman. There's also a section dedicated to the human body, with Lego models showing the different systems of the body.
Interactive Lego Experience
The Lego exhibition is not just about looking at models; it's also an interactive experience. There are several sections where visitors can build their own Lego creations, making it a fun and educational experience for children.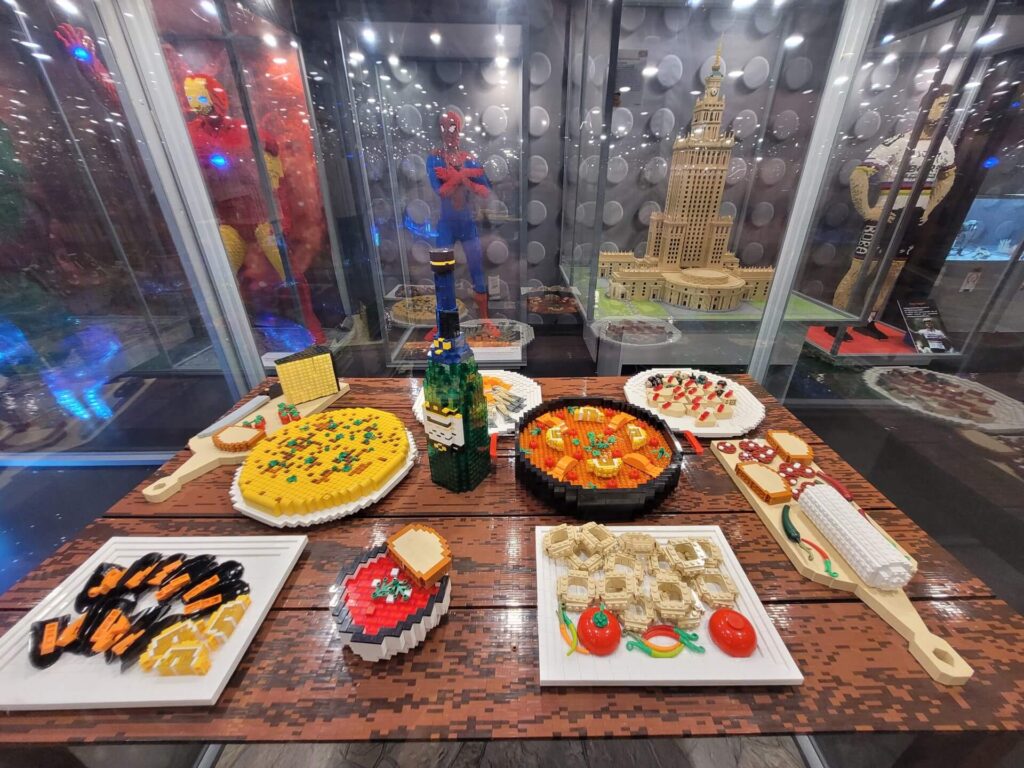 Visiting the Lego Exhibition in Malaga
The Lego exhibition is located in Malaga Factory located in the Parque Comercial Málaga Nostrum. The exhibition is open until 8th October 2023, making it a great destination for a family outing during the cooler months.
The Lego exhibition in Malaga is a testament to the creativity and engineering that goes into creating Lego models. Whether you're a Lego enthusiast or just looking for a fun and educational outing, this exhibition is a must-visit.