The Costa del Sol, a stunning stretch of Spain's southern coastline, is not only famous for its golden beaches and luxurious resorts but also for its world-class beach clubs. These beach clubs offer an extraordinary blend of luxury, fun, and relaxation, making them the perfect destinations for those seeking an unforgettable experience. This article will guide you through the five best beach clubs on the Costa del Sol.
Nikki Beach Marbella: Glamour and Exclusivity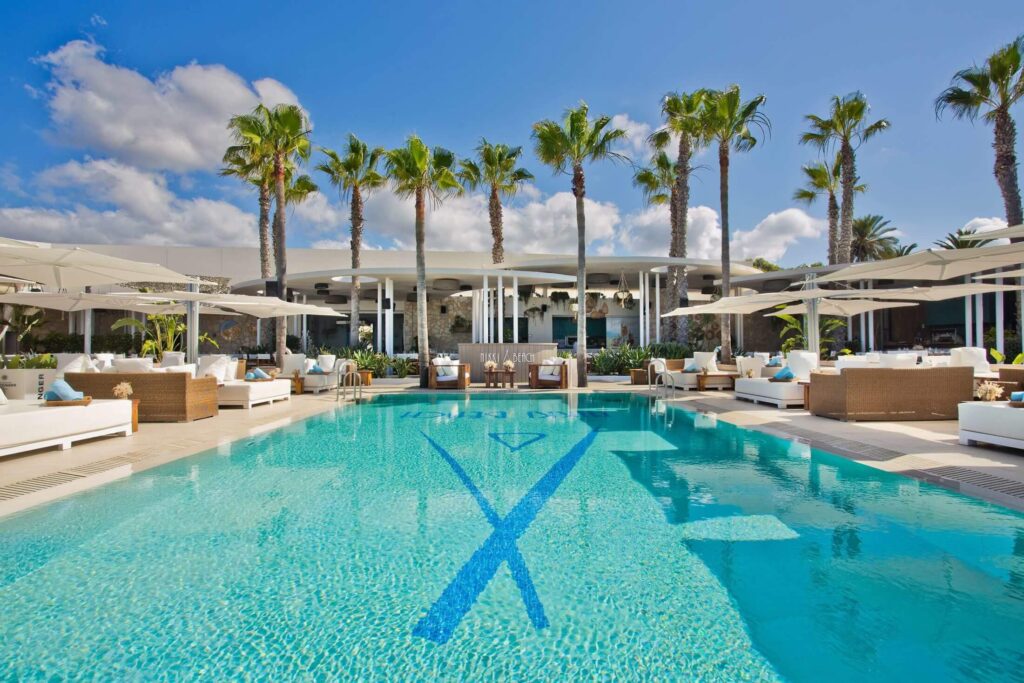 Nikki Beach Marbella, located on one of the most beautiful beaches of the Costa del Sol, is a haven of luxury and fun. This fabulous beach club is renowned for its sensational pool parties, fantastic restaurant, and top-notch service. The club's decor, dominated by white tones, creates an atmosphere of elegance and exclusivity.
The extensive terrace and pool area are filled with comfortable sunbeds, perfect for a day of relaxation. The restaurant offers a diverse menu, with dishes inspired by global cuisine. The club also hosts a variety of events throughout the summer, with live music and entertainment, making it a hotspot for both locals and tourists.
Ocean Club Puerto Banus: Luxury and Fun
Ocean Club Puerto Banus, located in the glamorous Marbella, is a colossal beach club that offers a luxurious and vibrant atmosphere. Known for its huge saltwater pool surrounded by ultra-comfortable, white sunbeds, it's a place where luxury meets fun. The club is famous for its phenomenal parties, especially the champagne parties that mark the beginning and end of the summer season.
The club's restaurant offers a fantastic menu, with a variety of dishes that cater to all tastes. Whether you want to relax by the pool, enjoy the gorgeous sea views, or join the glamorous parties, Ocean Club Puerto Banus has something to offer. It's not just a beach club; it's a lifestyle.
Trocadero Arena: Style and Comfort
Trocadero Arena, located on the Golden Mile of Marbella, is a mesmerizing beach club that offers a unique blend of style and comfort. This fantastic venue is known for its stunning colonial decor, which adds to its unique charm and elegance.
The club features comfortable seating areas, a beautiful beach, and a large swimming pool, making it a perfect place to spend a memorable day under the Mediterranean sun. The restaurant at Trocadero Arena serves delicious Spanish and international cuisine, with a menu that caters to all tastes.
Whether you're enjoying a leisurely lunch, sipping cocktails at the bar, or having dinner while watching the sea, Trocadero Arena offers a real treat for the senses. With ample parking and a relaxed lounge atmosphere, it's no wonder that this beach club is a favorite among locals and tourists alike.
La Palapa Beach Jazba: Tropical Vibes and Fun
La Palapa Beach Jazba, located on the sun-kissed Costa del Sol, is a beach club that offers a unique tropical setting. This club is a paradise for those seeking a blend of relaxation and fun. With its palapas, swaying palm trees, and comfy sunbeds, La Palapa Beach Jazba creates a Caribbean atmosphere that is both inviting and exciting.
The club also features a boho-style dining area where you can enjoy a variety of dishes while soaking in the stunning beach views. From morning to night, La Palapa Beach Jazba is a hub of activity. It opens at 10am, perfect for those who want to start their day with a refreshing dip in the sea or a leisurely breakfast by the beach. As the day progresses, the club transforms into a vibrant venue with DJ parties and live music events, keeping the fun going until 2am.
Whether you're looking to relax under a palapa, enjoy a delicious meal, or dance the night away, La Palapa Beach Jazba offers an unforgettable experience.
Fendi Beach Club
Fendi Beach Club Marbella, an extraordinary addition to the luxury resort scene in Marbella, offers an unconventional beach club experience. Located in the iconic Puerto Romano, this beach club is a testament to Fendi's signature fashion-forward approach, introducing a vibrant summer collection that completely models the club's aesthetic.
The club's decor is inspired by the 2023 Fendi collection, featuring elements of astrology with vibrant zodiac signs adorning cushions and table pieces. The newly opened club also houses a Fendi pop-up store, allowing guests to shop the brand's iconic collection.
Fendi Beach Club Marbella is more than just a beach club; it's a fashion experience. From its luxury resort setting to its unique decor and fashion offerings, this club is a must-visit for fashion enthusiasts and luxury seekers alike.
Conclusion
The Costa del Sol's beach clubs offer a unique blend of luxury, relaxation, and fun. Whether you're seeking a glamorous and exclusive experience, a vibrant party atmosphere, or a relaxing and elegant setting, these beach clubs have something to offer. So, pack your bags and start exploring the best beach clubs on the Costa del Sol.