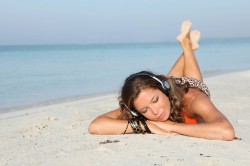 Many students spend their summers travelling, or take a gap year during their studies, and being insured is incredibly important but is something often overlooked by young people, simply because of the extra cost it involves.
The truth is, you can get an insurance policy that will cover you for up to a million pounds for as little as thirty pounds, maybe less if you find the right provider, such as Endsleigh Insurance. Or, for multiple travel in a year, an annual travel insurance policy might be more appropriate. Understanding your policy is of equal importance so don't just get covered, make sure you know what you are covered for and what you are not covered for. The last thing you want on your travels is a nasty shock if you happen to have an accident.
Find yourself a specialist student insurance provider. They will have policies tailor made for your type of travelling and they may cover specifically for a student who is spending a year or a few months abroad as part of their course.
Student insurance providers will break things down in a way that are understandable for younger people, without being patronising, and they will explain things simply so you know exactly what is what.
Travelling comes with many dangers and accidents do happen, even if you are the most careful person in the world. You must read anything you sign even once you are out there travelling. Signing up to a potentially dangerous activity, even as seemingly harmless as go-karting, can void your insurance and getting hospital treatment can run up bills of hundreds of thousands of pounds.
Always ensure your policy covers repatriation. It might sound morbid but if you need to be brought home, the last thing you need your family to be worried about is paying for this.
Try endsleigh.co.uk for tailor made student packages, whether you are on a gap year or studying abroad, they will have something for you. They also provide insurance for student halls and house sharers. These are all things you might not want to pay for but they will cover the cost of all your precious belongings and offer student directed perks such as laptop replacement within 24 hours.