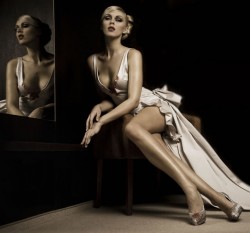 It's that time again. For all of you who have had just about enough of the high street sales, and are looking for discounts on your favourite brands instead, or perhaps a special item at a very discounted price – look no further.
The Feria de Stocks is being held at the Palacio de Congresos in Marbella on the 5th to 7th of August where you will be able to find discounts ranging from 70% to 90% off!
There will be top designer brands available for men and women, such as Armani, Guess, Calvin Klein, Roberto Cavalli, Tommy Hilfiger and this will also be a place where boutiques can show off their outlet collections to the public through use of the special "showroom" spaces.
For those of you who have already completed your summer wardrobe – there will also be a fantastic selection of perfumes, glasses, kids clothes, surfing gear and items to give your home the perfect finishing touch – all at low, low prices.
So, come on down – before it's all gone!
Opening Hours:
Friday 5th August: 18:00 to 23:00.
Saturday 6th & Sunday 7th August: 11:00 to 23:00.
For more details: outletfairmarbella.com