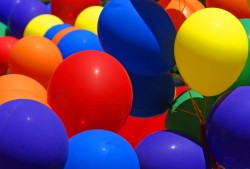 Parents with very energetic children in or around the area of San Pedro will soon breathe a sigh of relief when they read this article. A new play centre has opened up in the Guadalmina Commercial Centre in the area and boasts many great facilities. Among these are: lots of slides, a massive fun ball pool, exciting tunnels and mazes, a great Zip Wire, air powered guns and there is even a dedicated toddler area for the really small ones. In addition to this, there is an outside play area with comfortable sofas where tired, hassled parents can relax while their children run about and enjoy themselves.
The Galaxia Play Centre has even thought about the security aspect and has installed cameras on all the play areas to give parents peace of mind and to know that their children are completely safe.
This play centre really seems like it has everything!
The centre is open from 12.30 till 20.30 on Tuesdays and Thursdays and from 10.30 till 20.30 on other days and there is plenty of parking.
Perhaps you think all these facilities, security and fun will come at a hefty price? However, that couldn't be further than the truth, because absolutely unlimited access to the park for one day costs only 2 euros for the under twos, 4 euros for the under threes and 8 euros for children from 3 to 12 years old. There are also Memberships available starting from 40 euros.
I can just hear it, can't you? : "Can we go nooooooow, Mummy?" (or Daddy, of course)
Call: 952885530 for more details.