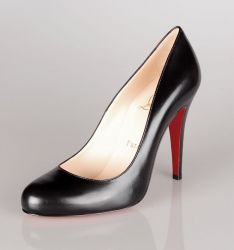 Puerto Banus screams glamour. It has been a hot-spot for the rich and famous since it opened in 1970 when Princess Grace and Prince Rainier of Monaco celebrated the opening of the Mediterranean's first pleasure craft marina along with the likes of the Aga Khan, film director Roman Polanski and Playboy boss Hugh Heffner.
With it's luxury boats and lifestyle, it should be no surprise that you can also find here the high-class shops like Gucci, Fendi, Dolce & Gabanna, the list is endless – all with their own elusive, sparkling charm that makes shopping more like a religious experience than a simple past time.
If you want to seriously exercise your purse strings, check out Ekseption Marbella. Boasting all the luxurious designer brands from A-Z, starting with Alexander Wang, moving onto my personal favourite Christian Louboutin (the only retailer in Andalucia for authentic Louboutin shoes) and finishing with Yves-Saint-Laurent, there is something for every fashion-concious individual here. Be sure to check out the OUTLET section of the website.
Find it at:
Muelle de la Ribera, Local 21
Marbella, Spain 29660
+34 95 2811093
With Ekseption Marbella's easy to use interface, shopping heaven is just a few clicks away:
http://www.ekseption.es/shopping