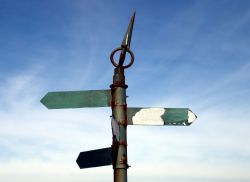 Spain is the original package holiday destination and millions of visitors still flock to this much loved country for a little rest and relaxation. Many people are now choosing to travel around the beautiful Costas between resorts and that has never been easier. The Costa del Sol is a top tourist destination due to an almost guaranteed ten months of sun a year, 70 golf courses and the most famous beaches in the world. Malaga airport is the usual arrival point for visitors to this area of Spain and a perfect starting point if you plan on renting a car for the duration of your stay.
To save money on car hire, always book in advance – online is even cheaper and you can easily shop around for a fly drive package deal to suit your budget. Hiring a car gives you the most freedom to explore the region as you can go off the beaten track and discover some really beautiful villages that the tourists don`t normally get to, so a local road map is a sensible investment.
If you want to try golf one day and water sports the next, chances are you may wish to travel between two separate resorts and the villa that you are staying in. In this case a car is the obvious choice as most public transport runs from the high rise hotels rather than accommodation that is more remote.
Marbella and Torremolinos are well established resorts in the south of the Costa del Sol and as such cater for visitors` needs more than adequately so public transport is well organised here and in the larger resorts. The N340 road is the main road from Malaga airport to Torremolinos and onwards through all the towns and villages along the coast, so travelling around couldn`t be easier. Buses are frequent and cheap and coach tours and day excursions are also a good way of seeing places further inland such as Ronda and Granada. Halfway between Malaga and Marbella is Fuengirola, the third largest resort on the Costa del Sol spanning 10 kilometres of beaches. Trains run from Malaga directly to Fuengirola for a convenient airport transfer to your destination.
The Costa Brava lends itself perfectly to holidaymakers who are also keen campers and walkers. The rocky landscape and variable terrain make it a hiker`s paradise and as a result there are now approximately 116 campsites along the Catalonian coastline and walking from one site to the next is the ultimate in cheap travel. You can organise and plan your entire walking holiday from home before you go and travel guides for hikers are readily available to download online. They show you the route, difficulty of the terrain and average time it takes for the trip between sites allowing you to customise and map out your travel arrangements between stopping points.
Travelling around the Costas is very accessible and there is transport to suit all budgets. The whole area is well served by main roads meaning that public transport is readily available almost everywhere. Taxis are an expensive option, but they serve a purpose and if there are a few of you sharing for an airport to hotel transfer that can lower your individual fare somewhat.
Whatever your destination, it`s always good advice to compare holidays on a like for like basis. A cheap deal might not be a bargain if it doesn`t include all the things that you need and you end up having to add things such as additional travel costs as extras increasing the overall price of your holiday.