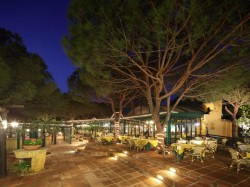 The Da Bruno restaurant group offers you quality Italian cuisine throughout its six restaurants situated in Marbella and Mijas. it is operating in the Costa del Sol for over nineteen years. Da Bruno Marbella restaurants have become a gastronomic reference thanks to an exquisite service, a friendly atmosphere and culinary offerings which are difficult to surpass. In Da Bruno they masterfully combine traditional recipes from the mamma as well as trendy culinary know-how, hospitality and the unmistakable authentication of its founders, Giuseppina and Bruno Filippone.
Da Bruno is today a synonym for customer service, exquisite treatment and care for the presentation of all its dishes ranging from carpaccio, fresh mozzarella 'alla Caprese' or linguine with lobster. All this without forgetting the elaborated decoration of their premises that maintain a consistent style and an equally welcoming, familiar and friendly atmosphere.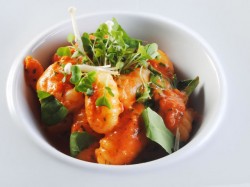 For Bruno and Giuseppina Filippone "a good restaurant is much more than good cooking. It is the sacred place of hospitality". With this approach they have build a consolidated restaurant group, growth prospects and faithful to the idea of making customer feel as if you were at home. To achieve this, both are in charge of supervising the progress of its restaurants in a discreet and watchful form they care of the full satisfaction of their clients.
The Da Bruno restaurant group began operating in Marbella in 1994 with the launch of Pasta Da Bruno this was followed by the opening of Da Bruno a Casa (1999), Da Bruno a Cabopino (2001), Da Bruno sul Mare (2002), Da Bruno a San Pedro (2005), Da Bruno Cabopino Take Away and Delicatessen (2008) and recently Da Bruno Mijas Costa (2012)
After nineteen years of successful experience in the town of Marbella and over forty dedicated to the restoration, Da Bruno counts currently with six restaurants located between Mijas, Cabopino, Marbella to San Pedro de Alcantara and a staff of over one hundred and eighty employees making it one of the more established and solid restaurant companies on the Costa del Sol.