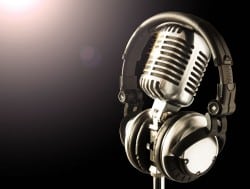 Rewind a few decades, and the coastal resorts of the Costa Del Sol were the stuff of legend. Not only were the beaches an irresistible draw for the locals and tourists alike, but the vibrant resorts, with their plentiful bars, shore-side restaurants and throbbing club culture, served to establish the region as a firm favourite with people looking for escapism and exuberant nightlife.
However, in recent years, the area's pristine reputation as the number one holiday hot spot, suffered a fairly substantial measure of tarnishing. Certain resorts started to look a little dated, and recent financial strains made holidays to the region start to look somewhat less of a bargain. Add this to nearby Ibiza's inexorable rise in popularity, seeing the island emerge as the undisputed king of clubs and it is unsurprising that many locals began to grow worried for the future of Costa del Sol. 
However, despite concerns, it would appear that the region is still a popular option for locals and travellers alike, and that the Costa del Sol still holds its own when it comes to nightlife and a thriving music scene.
Please Don't Stop the Music…
If you think the clubbing scene is all but over in the region, you may find yourself pleasantly surprised. According to recent statistics, the area is still phenomenally popular with visitors, with, on average, over 7 million people arriving to the Andalucían region per annum (many of those in the Costa area). The third most popular reason for coming to the area was cited as being entertainment and culture, beaten only by the beach and the climate (second and first place respectively). Many people swarm to the Costa del Sol to enjoy the resorts and to experience the nightlife, proving that the club scene is still alive and kicking, albeit of a different nature to Ibiza's!
What to Expect When Hitting the Clubs and Bars
In terms of demographic, Costa del Sol attracts a wide range of people, from students looking to cut loose after their studies, to hen parties, to young professional couples, eager to indulge in some relaxation by day and some serious partying by night. This eclectic mix reflects the eclectic range of nightlife in the resorts. Keen clubbers may find themselves tempted by the upmarket celebrity hang-outs in Marbella, and travellers on a budget may prefer something a little more boisterous, not to mention more reasonably priced, in resorts such as Nerja and Torremolinos. As with any clubbing scene, it's important to stay safe, but fortunately, the region is fairly well blessed with relatively crime free streets and a vigilant police force. It is unlikely you'll encounter any significant issues, and indeed, the government has clamped down firmly on drug dealing, making the Costa del Sol refreshingly drug-free for the most part. As with any night out, stay safe, stay reasonably alert and don't head home with anyone you don't know well and always take precautions if you do embark on a holiday romance.
Emerging as a Tempting Alternative…
As prices in locations such as Ibiza continue to soar, it is unsurprising that people are increasingly seeking a reasonable alternative. Quite simply, the current financial climate means that people are unwilling to invest such substantial sums of money in the pursuit of pleasure and of finding the perfect clubbing destination. It seems likely that the Costa del Sol will soon start to enjoy an increase in popularity, as more people start to turn to mainland Spain for a cost-effective, fun alternative to the over-priced Balearic clubbing scene. It's entirely possible that even the ever so slightly dated resorts of Torremolinos and Benalmadena will start to experience a resurgence of interest, as once again, a younger audience start to become attracted to their shores. The region already has the celebrity-filled resorts of Marbella and Puerto Banus to attract a more affluent type of visitor, and in current financial circumstances, it seems only a matter of time before the other resorts of the region also start to enjoy some long overdue popularity. Perhaps its is their very lack of an established 'scene' that makes them refreshingly different, and a welcome change from the somewhat elitist clubbing scene of other, more popular destinations.