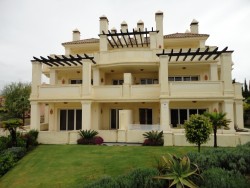 Buying property or real estate in Spain is becoming more and more popular, however it isn't getting any easier and in some cases it's becoming harder. Buying property in your own country is usually pretty straightforward but when considering buying in Spain there can be many pitfalls and scams.
While it may be difficult it's not impossible and as long as you prepare yourself then you can get a dream real estate in an area you love. The good news is that foreigners are allowed to buy property in Spain, there are no restrictions for commercial, residential or even if you're buying land. Spain actively encourages people from abroad to invest in property. You do need a financial number (NIE) to go ahead with it which can be obtained by showing your ID at a police station. Although you can buy property online without ever going to Spain it can be problematic, photos may only show one side of the story. It is highly recommended that you make at least one journey over to Spain to look at the properties you're interested in. 
One of the main things to be careful of is to make sure that the property or land you are buying is actually legal. There have been many cases of people buying a property only to find out afterwards that certain legal requirements haven't been met. This can mean extra expense and in some serious cases it can mean you're unable to move into the property and even worse it could mean you lose the property and some or even all of your money.
Using a law firm based in Spain with excellent credentials can benefit you greatly, as you can see here there are many things a law firm can provide support with. They give legal advice on different properties and land, analyse documentation, check for outstanding debts and land registry charges and more. By using such a firm you can save yourself a lot of time and trouble when buying real estate in Spain.