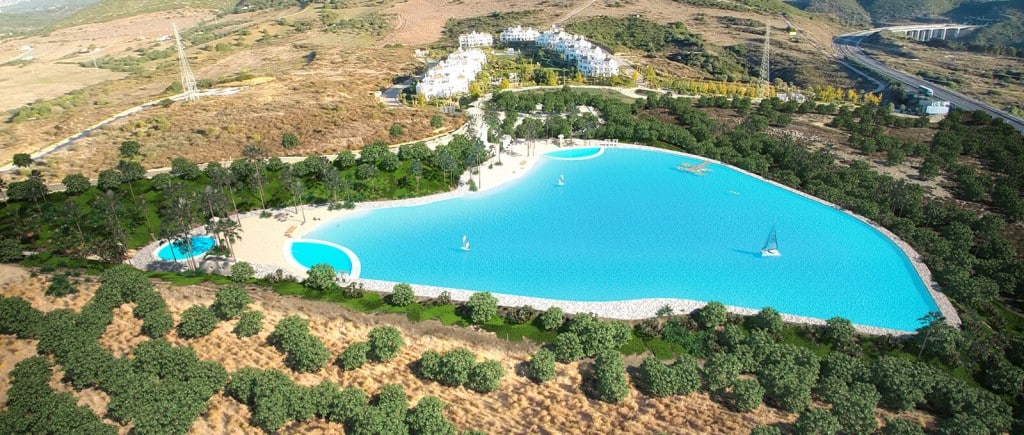 The first super huge pool in Europe comes to the Costa del Sol, being part of a super resort. The pool will be build by the Crystal Lagoon.
The phenomenon of artificial lagoons which counts with the investments of the largest resorts in the world arrives to Europe. Costa del Sol will have the privilege of being the first Spanish and European location to count with this type of huge lagoon, to be constructed within a resort in the town Casares, near the coast of Estepona and Malaga.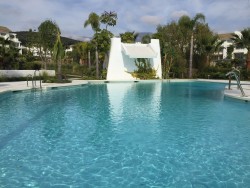 La Alcazaba Hills Lagoons resort retakes its construction, after years of standby, with a new project led by a crystalline lagoon developed with technology of the company Crystal Lagoons, which has already developed large buildings and resorts in South America and the Middle East. The most famous is San Alfonso del Mar, a private resort in Algarrobo, Chile, which is the world's largest swimming pool ever with a length of more than 1,000 metres and an area covering 8 ha (20 acres). The maximum depth is 3.5m.
Located in an area of 30 hectares, La Alcazaba Hills Lagoons resort will host a crystalline lagoon of 1.5 hectares that will allow the practice of non-motorized water sports. Also, it will have a total of 450 apartments for sale of 112 m2, of which 100 are already built since 2009. Apart from these, there will be 350 more apartments of new development. The project has an investment of over 121 million euros.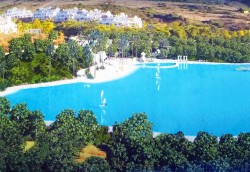 The company wants to start projects in different regions of Spain such as Catalunya, Valencia and Andalusia and in other countries like Portugal, France, Italy, Greece and Croatia too.
Thanks to the real estate revolution and adding the new concept and technology of Crystal Lagoons, the projects that were stopped are now reactivating and being held as it has happened in other places in the world.
This resort will surely be a big attraction for tourists and locals who will enjoy something unique and new in the province of Malaga.