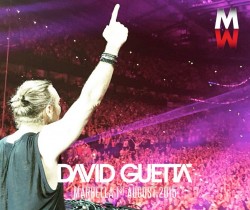 Steve Angello is the new confirmed DJ for the World DJ Marbella. The Swedish artist nominated for Grammy and counting with a bunch of platinum discs prizes, is the newest addition to the lineup of this great event to be held at the Stadium of San Pedro de Alcantara (Marbella) on Saturday August 1, 2015.
Marbella is probably the most famous town for summer in Costa del Sol as it receives a great amount of local and international tourists, and this event with new additions is an extra bonus for this summer plans. The event is gaining quality in exposure as different internationally famous dj's will be playing, apart from the French DJ David Guetta who is always in the summer party scene of Marbella playing at least once every year during summer.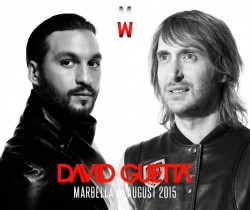 David Guetta is one of the biggest names in today's electronic and dance music and he will be playing at the Stadium of San Pedro de Alcantara in company of Steve Angello, one of the most prolific producers of electronic music of the last 10 years, renowned for its many successes, both solo and with the popular and famous trio ' Swedish House Mafia alongside with Axwell and Ingrosso. Having these main artists to play in this event will guarantee a good time for everyone who enjoys dance music.
There are different types of tickets available for the World DJ Marbella starting at an economic price of 40 euros. Special VIP, Gold or SuperVIP tickets can be purchased too for access to exclusive areas and extra services. This event is expected to get a full house so tickets can be running out soon.