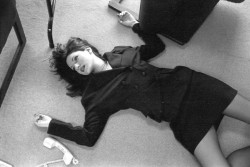 Crime reports fell by a total of eight percent in Marbella during the first nine months of 2010, according to the municipality's Chief of National Police, Rafael Madrona.
Similarly, reports of violent crime, which include murder and assault have also dropped, by a surprising 17 per cent.
"This has been a difficult year due to the crisis but the results announced today were very good" Madrona was quoted as saying at a recent police ceremony. He laboured the point adding "These are the kinds of criminal offences that cause alarm for our residents and visitors". During his speech he also added that the Police must maintain their position "on top of crime" which is becoming "more specialised and technologically advanced" as time goes on. The Mayor, Angeles Muñoz also praised the "professionalism" of the National force and its diligent "collaboration with the town's Local Police" She was also quoted as saying "These two factors help to provide the level of security that we have at present".
In general, Marbella has never been particularly high on the crime-rate scale. In 2009 a report from the National Police stated that the general crime rate report in Marbella had more positive statistics than the provincial one, as the popular resort town recorded a fall of crime rate by 11 percent that year, while Malaga's general report stated a fall of around 5.5 percent.
Moreover, Spain still has one of the lowest crime rates in Europe, albeit money laundering and drug trafficking are on the rise with the presence of various criminal organizations, including foreigners.
The latest data from March of this year shows that Spain has just 47 crimes per 1,000 inhabitants, whereas the European average is 70.4. This data shows the lowest crime rate in a decade in Spain.