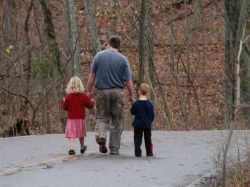 Considerations are many when planning a family holiday; are there adequate facilities to keep the children and yourselves entertained? Is the resort/hotel you are staying in close enough to the attractions? Will the children get bored while they are there? Is there enough places to go and visit close-by? After you have overcome these hurdles, your next decision should be what method of transport you will use on your travels that will cater for your family's needs and suit your holiday best. Package holidays are still a popular choice for many families, due to the fact that specialist companies often have decades of experience in catering for families. On arrival at the airport you will find your transfers are all arranged and all you have to do is get on the coach and be taken to your hotel. If you are of a more independent mindset and have organised your trip off your own back, you may have opted for a taxi to get you to your accommodation for the night or will have already arranged car hire.
Once you have arrived at your hotel/resort for the night, there is a high chance you and your family won't be spending the entirety of your holiday within a stone-throw of your holiday accommodation. Here we look at the various methods of holiday transport available and the pros and cons of each:
Public Transport
Using a local bus service, metro, tram or train service can often be a good way of seeing the local area or getting you to where you want to be quickly in a relaxing manner, especially if you are travelling alone. However, when relying on public transport you are at the mercy of its efficiency, punctuality and cost. Not every destination benefits from a high standard public transport network which can be extremely problematic when travelling with children. Often with public transport people anxiously board trains and busses uncertain of where exactly it will take them which can often create a tense atmosphere within the family, especially with hungry kids in tow. You also have to carry your essentials with you, plan your day around rigid timetables and have to share your space with other commuters, something not every child will be too happy to do.
Taxis
If you've got the money to get a taxi to wherever you need to be, then great, however using taxis normally incurs unnecessary cost to travelling families. There's nothing more convenient than simply jumping in the back of a taxi letting someone who knows the local area and which way to drive take you to your destination. You can sit back and relax without worrying about local driving laws and which side of the road to drive on. Nevertheless fares abroad can often be unpredictable, with many taxi drivers taking advantage of unknowing tourists bumping up their prices and the driving the long way round, many people cannot afford this luxury.
Car Hire
It's no wonder so many people are opting for car hire these days. With prices extremely competitive and a range of vehicles usually available to meet the requirements of all party sizes, car hire is probably the most cost and time-effective way of travelling with a family on holiday. On the downside, some people find driving stressful, especially if you don't know the local area and have to drive on the opposite side of the road. Given a short time you will soon become accustomed to driving and find car hire a much more time and cost effective method of transport. The price per head is somewhat reduced considering costs of each person travelling by public transport soon adds up and you will be relating the phrase car hire with convenience. If there is a point of interest you wish to visit just get your things get in the car and drive away and avoid being bound by tour times and public transport, travel at a time that suits you. Furthermore, if your holiday resort is busy and overcrowded you can always drive along the coast until you find a secluded spot for you and your family to relax.