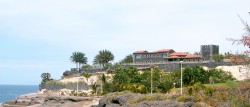 The Costa del Sol has long since been a destination of choice for holidaymakers who love sandy beaches, long days of sunshine, and the warm Mediterranean Sea. Situated on the south coast of Spain and including resorts such as Marbella, Fuengirola, and Estepona, it attracts millions of visitors every year.
But as the effects of the recession hit the finances of many would-be tourists, are holidays in the Costa del Sol something that you can only dream of? If you make some wise booking choices, they don't have to be. With secret hotels becoming a popular phenomenon in the area, you could enjoy a break in the Costa del Sol for a lot less than you think.
Here, we'll explain what secret hotels are all about, and consider whether they might be an option for your next holiday.
So what exactly are secret hotels?
Secret hotels are those that will allow you to book a room at a cheaper rate, but only before you know the name of the property in question. You'll be given details of the official star rating, the facilities available, and the general location, but the name will only be revealed once you've made a reservation.
The premise behind these deals is that top hotels don't want to have rooms standing empty, but they also don't want to advertise the fact that they're not as busy as they'd like to be.
Luckily for you, there are many secret hotels in the Costa del Sol that are offering these fantastic deals.
How much money will I save?
Compared with the usual price of staying at the hotel in question, you could save a considerable amount of money. The exact figure will vary from property to property, and will depend on a number of other factors. But you'll always know how much you can save before you book.
Why should I book in this way?
Of course, the biggest appeal of secret hotels is the money saving aspect. There are a number of reasons though why it's becoming such a popular way to holiday.
Staying at a secret property will give you the opportunity to explore a part of the Costa del Sol that you may not have previously considered, in a luxury property that might have otherwise been out of your budget. Coupling decadent properties with excitement and adventure sounds very appealing to many travellers.
But what's the downside?
Obviously, the biggest disadvantage is that you won't know where you're staying until after you've made your reservation. If you have your heart set on a very specific area of the Costa del Sol, a secret property might not be the best option for you.
Though many people will understandably wonder whether choosing a secret hotel means compromising on quality, this isn't something that you need to worry about. You'll always receive details of the hotel's facilities before booking, so you can be sure that you'll have everything that you need.
How can I book?
Booking a secret hotel is amazingly quick and easy. Simply visit www.secrethotels.org and browse the available properties, based either on location or your desired travel dates. You can make your selection online, pay with a credit or debit card safely and securely, and will then receive all the details directly to your inbox.
You'll find that it's just as simple as booking any other travel arrangement online. The only difference is that you could save a small fortune on your next holiday in the Costa del Sol!