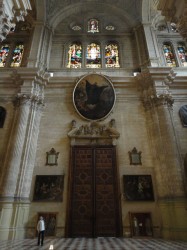 If you are planning to go to Malaga in southern Spain during your next holiday, you will find that there is plenty to do, see and enjoy during your stay. I will give you a short overview over Malaga City with information on the city's history, culture, entertainment and attractions.
Malaga is the capital city of the Costa del Sol and the capital of the province of Malaga. Malaga is a very popular part of Spain and especially popular with tourists from all over Europe, as it is the capital of the Costa del Sol, the suncoast. It is the ideal vacation destination offering great weather, beautiful surroundings and a lively atmosphere next to the beach.
In addition to the historical, cultural and recreational activities available, there is also plenty of nightlife such as bars, clubs, restaurants and live entertainment as well as great shopping. If you want to relax and enjoy a drink or fabulous meal, you will surely find the perfect after dark occasion for you. If you want to dance away the night, you can easily find the right bar or club for you. If shopping is what you like, you will be pleased with the wide array of shopping available. You can shop in top notch shopping facilities to small, unique boutiques with many unusual and unique gifts.
Malaga has something for everyone. No matter what your age, or whether you are single or married, Malaga has the perfect fun, adventure and entertainment to give you a wonderful vacation experience in the Costa del Sol.