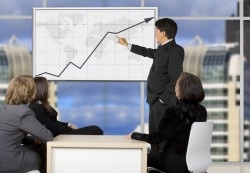 Last Wednesday, the 31st edition of the international tourism fair "Fitur" was inaugurated by Queen Sofía, who opened the feria by raising aloft the World Cup which was won by Spain during the 2010 FIFA World Cup in South Africa.
Also present at the international tourism fair were the Ministry of Industry, Tourism and Commerce, Miguel Sebastián, the General Secretary of Tourism and Interior Commerce, Joan Mesquida, the president of Iberia and the Director of "Fitur", Ana Larrañaga.
According to Joan Mesquida, 2010 was a better year than 2009, and this year is expected to be a continuation of the upward trend. He was quoted as saying that Spain was going in the right direction, consolidating a growth that will bring more income to tourism in Spain.
Andalucía's President, José Antonio Griñán, was singing from the same hymn sheet and was also quoted as saying that he is confident that, notwithstanding the light drop in numbers last year, the region will pick up again in 2011. He based his well-balanced optimism on data from 2010 showing more overnight bookings and increased average spending and length of stay.