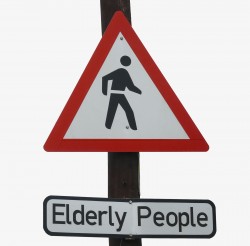 A few forward-thinking towns and their residents have taken a step further in supporting the needy and elderly during these difficult times.
A clinic in Mijas has come to an agreement with the local town hall to offer dental care to unemployed residents of the town through a project named Solidental.
For POLICLINICA ALEN the aim is to offer services which are not readily available on the public health system. Unemployed residents only have to show their unemployment card at any of the ALEN clinic branches and will be allowed to benefit from a 50 per cent discount on all basic procedures until March 15. All basic care procedures including cleaning, fillings and extractions are covered by this service.
And that's not all…AGE CARE ASSOCIATION have announced that they are now offering free blood pressure and blood sugar testing at their Drop-In Centres in Calahonda and Los Boliches.
Age Care Association offers help and advice for pensioners on all aspects of living in Spain, with a variety of fact sheets on various subjects such as Hospitals, Interpreters, the Health Service and many more. These leaflets are available at all three drop-in centres, with timetables as follows:
CALAHONDA: Tuesdays: 11 a.m. – 1 p.m.; Pizzeria El Zoco
LOS BOLICHES: Thursdays: 10 a.m. -12:30 p.m.; Manila Bar, Paseo Maritimo
BENALMADENA: Mondays: 4:00 p.m. – 6 p.m.; Woodies Bar, Avenida de Bonanza, Arroyo de la Miel. Please be aware: The Benalmadena centre is NOT offering the free testing at the moment.
For the Helpline or for more information, please call: 691761088 / 655903182
The shop is situated in the El Zoco complex, Calahonda and is open from 10 am to 4 pm Monday- Friday. 10 am to 2 pm on Saturday.