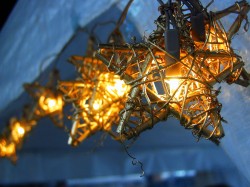 With the Christmas season already in full swing, what better way to enjoy the festivities than this?
A Charity Christmas Market will be held in La Cala de Mijas, starting on the 4th December and continuing for two more days from noon til 8pm every day.
There will be something for everyone, with Christmas goodies and handmade items on sale on stalls set up especially in the boulevard.
Additionally, there will be various performances by international choirs, the Tapas choir and Dutch choir, as well as dance shows by groups such as Stagecoach and FAMA academy.
For the kiddies, there will also be a very special visit by Father Christmas who will give out chocolate and sweets.
For more information, call the Mijas Town Hall on 952 589 010