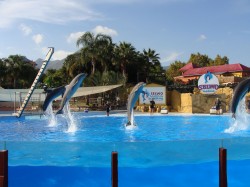 Selwo Marina is a small marine park located in Benalmadena and it is the only park of its kind in Andalusia. There are four different areas where animals and plants of the marine world live.
Apart from seeing different all the kind of animals and plants such as amphibians, birds, mammals, reptiles and fishes, there is so much more to do in this wonderful park. You can enjoy a day full of new experiences with family and friends, as the park is suited for all ages. Selwo Marina Delfinarium Benalmadena offers four unique experiences which are the following: 
1. VIP Selwo Marina tour to see from a very close view the fantastic animals such as dolphins, penguins and sea lions among other species of the Amazon.
2. Dolphin encounter to interact with these legendary animals and play games with them as well as learning more about their lifestyle and characteristics.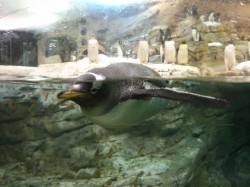 3. Penguins encounter to learn more about these cute animals and their natural territory.
4. Swim with Sea Lions which is a refreshing and educational experience where you will learn how these intelligent marine mammals behave.
There are three different restaurants in the park offering a wide range of different dishes, from fast food products and snacks to a varied cuisine of meat, fish, salads and pastas. In the café you can also find different sweets, sandwiches and tapas for a quick break.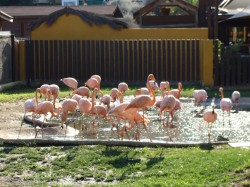 During the nights of summer, they host shows called "Magical Nights" every evening starting at 8.30 pm. It is a different and great summer entertainment for children and families. At around 10.30 pm the "extravanganza of the Antilles" takes place which is a beautiful show telling the story of the marine animals with dolphins participating on it, always accompanied by dreamy melodies.
There are special ticket rates for groups and also a Season Pass that gives you access, whenever you want, to all the different parks of the same company: Selwo Aventura, Selwo Marina Dolphinarium and Benalmádena Cable Car.