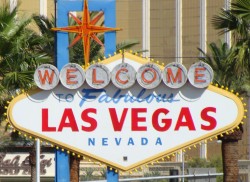 What happens in Vegas, stays in Vegas? …Well, not for very much longer it would seem.
If recent reports are to be believed, then Spain could very soon have it's own Las Vegas-style strip.
Sheldon Adelson of Las Vegas Sands Corporation (LVS) has confirmed he is "very seriously considering" plans to create a massive Las Vegas strip-style development in Spain. The US casino resort operator confirmed last Thursday that he was in talks with the town halls of both Madrid and Barcelona, which were two of the cities he visited when he came to explore his initial idea in 2008. It has also been confirmed that Mr Adelson has been in touch with the authorities in both Valencia and at undisclosed locations within the Costa del Sol.
The chairman and chief executive for Las Vegas Sands Corporation said last week that Mr Adelson wanted to create "a mini-Las Vegas strip resort" in Europe with 20,000 hotel rooms and millions of square metres for retail outlets and conference facilities. He was quoted as saying "I hope to use the name Europe Vegas or Euro-Vegas"
Promotors say that the project's estimated total cost is between 10 and 15 billion euros and could create 180,000 jobs.